Eye care professionals specialize in understanding how the human eye really works, as well as diseases and conditions that affect your vision – many of which do not have obvious symptoms. Eye doctors know how age and risk factors affect vision over time for young and old, and they understand the benefits and features of corrective lenses including eyeglasses and contacts.
Dr. Shane Galan and staff take the time to explain the results of your eye exam, describes your options and listens to your eye care needs. Because maintaining good eye health is an ongoing partnership, we encourage you to ask questions and share your health information, which could be vital to monitoring, diagnosing and treating potential vision problems.
Please feel free to call us at Diamond Vision and discuss any concerns you may have.
Meet Dr. Galan: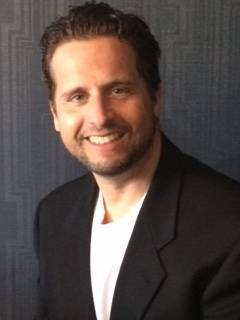 Dr. Galan specializes in contact lens and low vision. He fits all types of contact lenses. This includes soft lenses (astigmatism and bifocal) and hard lenses(rigid gas permeable). For those loved ones who have macular degeneration and or cataracts due to their decreased vision, conventional eyeglasses may not work well enough.
Dr.Galan is able to work with stronger eyeglass prescriptions and magnifying devices that most practices are unfamiliar with. These special low vision devices will enable patients to read the newspaper, letters and bills on their own. The goal of the low vision devices will not correct the patients vision, rather it will make them more visually independent, enabling them to read on their own, rather than others reading to them.
LASIK evaluations are performed at
Dr. Galan's office
. Come in for a free evaluation to see if you are a good candidate for the laser eye surgery that everybody has been talking about.
Dr. Galan also has a therapeutic license. This enables him to prescribe eye medications if necessary.
There are over 800 eyeglass frames to choose from. The selection includes budget to designer frames.
Dr. Galan was born and raised in Rockaway Beach and Oceanside, NY. He graduated SUNY Albany in 1991 and New England College of Optometry in 1996. In 1997 He completed a residency at Northport VA Hospital, Northport, NY, and has owned Diamond Vision since 2000. Dr. Galan is married to his wife Amy for 13 years. They have 2 children (Hunter and Alexa) and adopted the cutest dog named Ozzie
Dr. Galan and the entire staff look forward to meeting you and your family. We provide an atmosphere that is warm and caring. This is why most of our patients are referred by family and friends than any other source.