Eye Exams Minutes From Lynbrook, NY
Lynbrook, NY in Nassau County on Long Island has a lovely community of around 20 000 people. Easily accessible from The City by train, but small enough to know your neighbors, Lynbrook is served by several schools, public library, recreation department, and offers plenty of programming for residents and non-residents alike.
Diamond Vision An Optometrist In The Lynbrook Area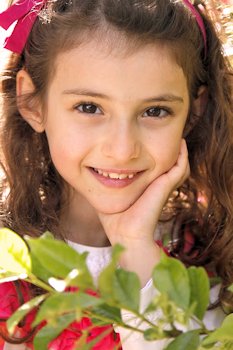 At our eye clinic less than 5 minutes from Lynbrook, NY optometrists provide a full range of vision services. Our satisfied clients can attest to our knowledgeable, honest and personable helpfulness. From managing eye diseases and eye emergencies to contact lens fittings and comprehensive eye exams Diamond Vision is here for all your vision and eye needs. The eye doctor specializes in low vision management and Ortho-K an alternative to corrective eye surgery.
Eyeglasses in Lynbrook, NY are also available at Diamond Vision. We have hundreds of frames to choose from, and a fantastic optical staff to help you find the right pair. If you want contact lenses in Lynbrook, our optical carries all the top brands and we provide contact lens fittings too.
Diamond Vision is an advanced eye clinic that provides eye care for the whole family, including pediatric eye exams near Lynbrook, NY. Once you're coming out here, why not bring the whole family? Our friendly front desk staff would be happy to accommodate group appointments. We look forward to providing eye care services to you and your family.
Shane Galan O.D. provides a wealth of expert eye care services with advanced eye care technology and techniques. Schedule your next Lynbrook eye exam at Diamond Vision.
Eye Care & Eye Exams in Lynbrook, NY
We are confident that once you experience our superior expertise and service, Diamond Vision will be your chosen clinic for eyecare services including comprehensive eye exams for adults and children, co-management of laser vision correction surgery, and screenings for serious eye conditions such as glaucoma, cataracts and macular degeneration.
Dr. Galan, one of the premiere optometrists serving the Lynbrook, New York area, is one-of-a-kind when it comes to service and expertise. Dr. Galan is a specialist in contact lenses and low vision, and fits all types of contact lenses including soft lenses for astigmatism and bifocal contact lenses, as well as rigid gas permeable lenses. Because of his specialization in low vision, Dr.Galan is also able to work with stronger eyeglass prescriptions and magnifying devices that many other practices are unfamiliar with. These special low vision devices enable patients to be more independent than ever before, allowing low vision patients to read books or write e-mails or letters without further assistance. Dr. Galan also has a therapeutic license, which enables him to prescribe eye medications.
Diamond Vision provides regular comprehensive eye exams for the Lynbrook area. These are important for everyone of all ages, and are an essential part of continued eye health. Dr. Galan believes that one of the most important factors in maintaining long term eye and visual health is to think in terms of prevention. This is why, during a comprehensive eye exam, Dr Galan will go beyond simply determining your eyeglasses prescription, by also assessing your risk for common eye diseases like glaucoma and macular degeneration and evaluating your eyes for indications of other serious illnesses that extend beyond your eyes such as diabetes.
LASIK and Refractive Surgery
Dr. Galan is one of the top eye doctors in the Lynbrook area for pre-operative evaluation and post-operative care of LASIK and other vision correction procedures. He offers free evaluation of your eyes and help determining if LASIK, PRK or Cataract Refractive Technology are appropriate solutions for you. If it is determined that vision correction surgery is a good fit for you, Dr. Galan will help you move forward through the process of having your vision corrected. Dr. Galan specializes in co-management before and after Lasik and other vision correction procedures and will be there every step of the way to walk you through the whole process.
Advanced Technology
Diamond Vision uses cutting-edge digital imaging technology during your eye exam near Lynbrook, NY to evaluate all aspects of eye and vision health. If detected early enough, many common sight-threatening eye conditions can be treated with a high level of success. We use the latest technology, including digital retinal imaging, visual field testing, and the revolutionary OPTOS Retinal Scan. This incredible technology helps your eye doctor get the most complete picture of your total eye health, for improved treatment in all aspects of your eye care.
To experience our superior service, and the best eye doctor in the Lynbrook area, come see us at Diamond Vision today.
Need directions to our office?